Central Algoma Community Action Program for Children/ EarlyON Child and Family Centre
The Community Action for Program for Children/ Early ON Child and Family Centre in Central Algoma offer children and families in the rural communities the opportunity to socialize while engaging in activities that stimulate healthy growth and development. Our outreach programs work together as part of the community to support families, and to prepare children for school and to reach their full potential. Our programs are community driven, universal, accessible, and focused primarily on meeting the needs of children and families. Parents also have access to resources and information about child development and a variety of parenting issues. Early years professionals assist parents in understanding their child's development and through a coordinated access approach connect families with services they may need.
Programs are offered in partnership with local municipalities, schools and community agencies. The environment is set up to encourage active engagement, experimentation, exploration and social interaction. Curriculum is planned with goals for children's learning and development based of the ages of the children, their emergent skills and interest, and is reflects the diversity of the families and communities served.
Community Crockpot Kitchens:
Community Kitchens offers families the opportunity to learn how to make nutritious meals that will save time and money. While enjoying a delicious crockpot supper parents will have the opportunity to discuss such topics as food safety, healthy meal menus choices, family budgeting and dealing with the picky eater. Following supper families will prepare a meal to take home and enjoy. Crockpots will be provided to those families who do not have one. Older children are encouraged to participate in the cooking experience. Childminding is provided for younger children upon request.
For more information on our programs and services contact:
Megan Sole, R.E.C.E
Community Early Years Educator
Phone: 705-542-5661
Email: capc@childcarealgoma.ca
Kelly Rowlinson, R.E.C.E., A. E.C.E.O. C
Program Coordinator
Phone: 705-248-2043
Cellular phone: 705-946-9879
Email: krowli@childcarealgoma.ca
Canada Prenatal Nutrition Program
The Canada Prenatal Nutrition Program (CPNP) is a community-based program funded by the health agency of Canada. The goals of the program are to:
Provide support to improve the health and well-being of pregnant women, new mothers and babies facing challenging life circumstances

To improve maternal-infant health, increase healthy birth weights and to promote & support breast feeding
The services offered are unique to the individual community and include the following:
Coupons for Nutritious Food

Prenatal Vitamins

Support Pre and Post Natal by a local Health Nurse/ Dietitian

Information & Resources

Healthy Start Gift Packages

Resource/ equipment Lending

Referrals/ Connection to other services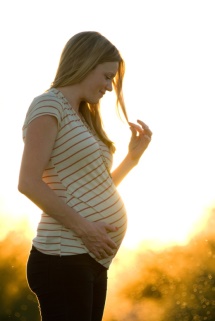 For more information about the Prenatal Nutrition Program in your community call:
Blind River / Iron Bridge
705-356-2551 or Toll Free~ 1-888-211-4739
Central Algoma
(Communities located between Echo Bay and Thessalon including area surrounding areas and St Joseph Island)
1-888-211-4739
705-541-7101

Elliott Lake / Spanish
705-848-2314 or
Toll Free 1-888- 211-6749
Sault Ste. Marie & District of Algoma
Parent Child Information Line
705-541-7101 or
Toll Free: 1-888-537-5741
Serpent River First Nation
705-844-2152